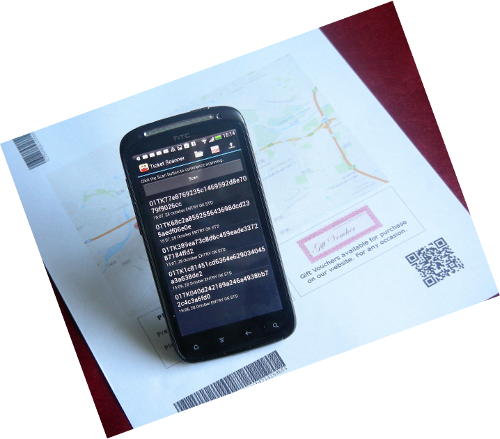 Simplifying and Speeding up Ticket Validation
With the Event Booking system from Vendexo you'll have a great system which enables you to set up events, take bookings, accept payments securely and send e-tickets to the attendees. How about validating tickets on entry to the events? This is where the Ticket Scanner App comes in. This application turns your smartphone or tablet computer into a ticket scanner and validator. It uses the device's camera and some software to scan the ticket's barcode or QR-code. It then validates this ticket against the list of valid tickets for the event. If the scanned code is not valid, an error tone is sounded and an error message is displayed.
To prepare for scanning: select the event occurrence to scan for and download the ticket information. For that you'll need an Internet connection. The scanning operation itself does not require an Internet connection. After the scanning is complete a button press will upload the scanned codes to the server so that you can track event attendance.